I like rooks in winter.


It's November already and it's getting colder every day. And the colder it gets the more rooks appear in the town looking for food. In summer you hardly ever see them during day. You can only hear them cawing when they fly away very early in the morning. All day they're out on some rooks' business, to come back when it's already starting getting dark.

But now, with winter getting closer they're going to spend more time in the town. And when the temperature falls really low, they will sit all bristled on the ground, almost buried in snow, basking in a weak winter sunlight, and croak to one another or to themselves like grumpy old men.

But for now it's the jackdaws that are in charge of the town. I read somewhere that mountains were their original habitat. And I often think of mountains when I look at their grey-black feathers and translucent eyes, as clear as water in a stream.

I like jackdaws all the year.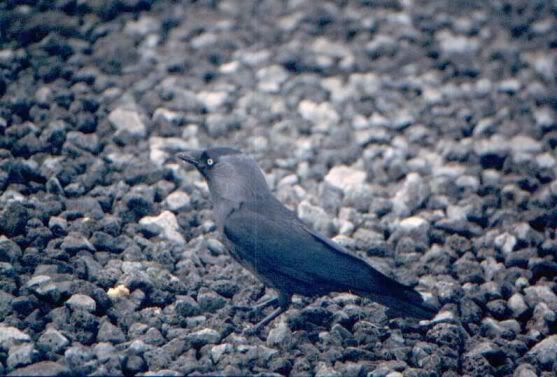 I found this picture here.